In real time (2016)
Concept: Eleni Kotsoni (visual artist) and Yannis Adoniou (choreographer).
Runtime: 8 hr
@ ROMANTSO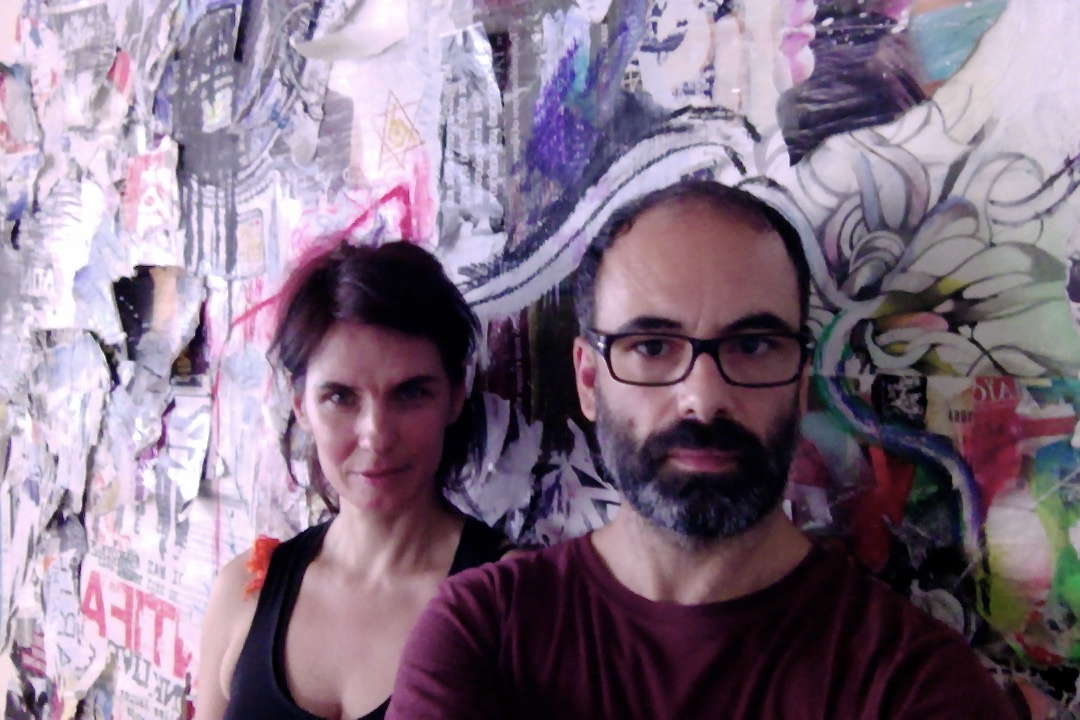 The project In real time concerns the building and everyday reconstruction of a site-specific installation that coexists with a choreographic play. From the very first moment, the installation's 'making-of' will interact with the artists and the public. Invited artists, volunteers and spectators are welcome and encouraged to be involved.
Objects and materials are assembled and connected from the artists, volunteers and public, producing unexpected situations.
The project creates a ritualistic ensemble, pointing to the processes of fragmentation, reconstruction and imaginative coordination of personal with collective behave.
Both installation and choreography as meeting point of myth and reality.