Photo by Dione Angelopoulou
Lab The Dance Patras @ Dansarte (2017)
Curation:Yannis Adoniou
Production:Dansarte, Tatiana Loverdou
International meeting focusing on contemporary dance.
This Year's Lab the Dance will take place July 2-8 2017 at Dansarte, Patras
Till then we have more events planned:
January 21 & 22
Cie Projet 11 / Ioannis Mandafounis.
April 19-23 Lab the Dance Athens.
facebook event info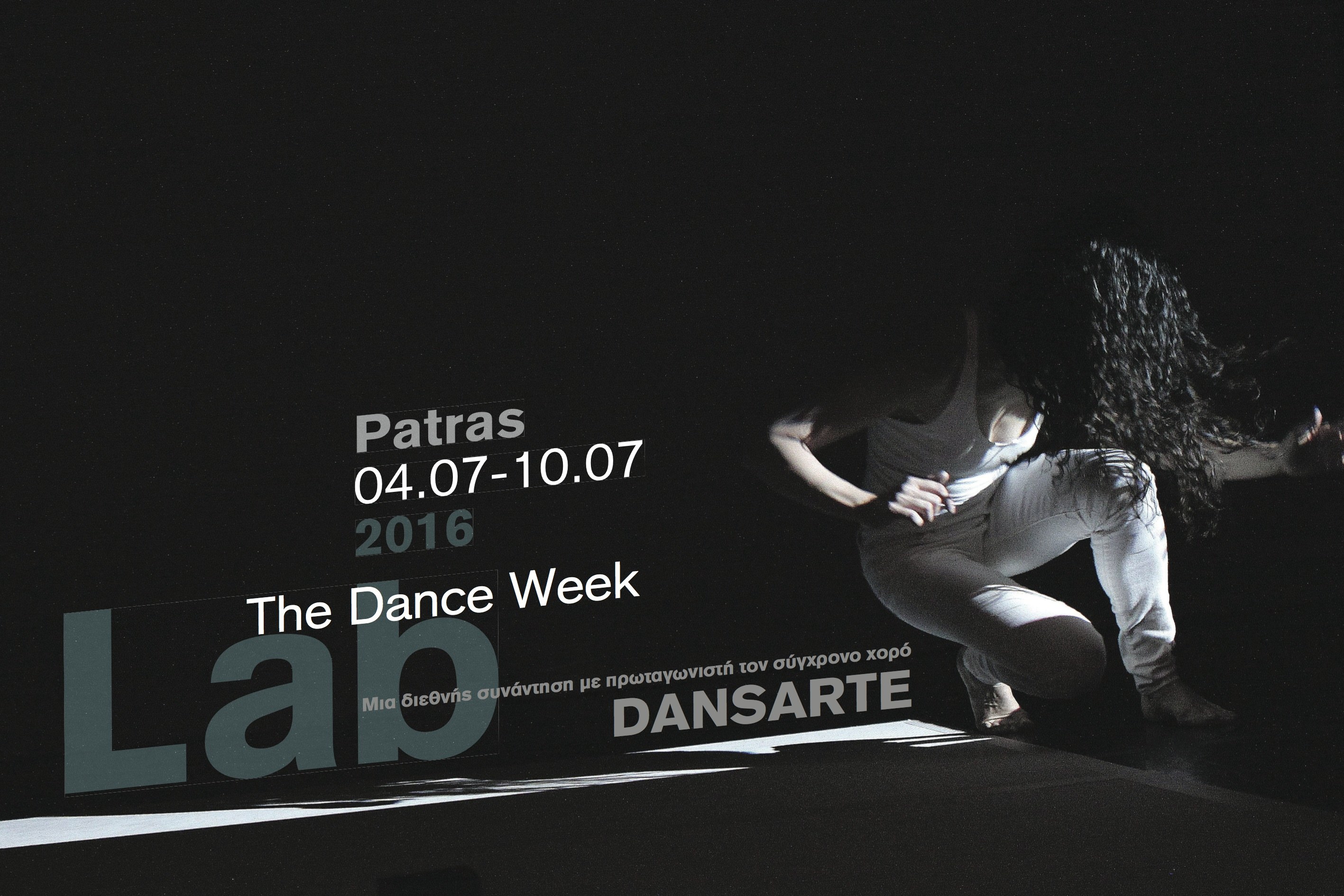 The Centre for Dance and Arts Dansarte host LTDW (Lab the Dance Week) in its well-equipped modern space with morning Master Classes, Laboratories and evening Performances led by renowned artists. The format of Lab the Dance is a Week long festival as well on-going masterclasses and performances throughout the year.
At Lab The Dance, the general public and students will have the opportunity to come into contact with projects of different aesthetics and technical skills and take a closer look at the Artistic motives and ways of creation.
2016 Artists: Eirini Apostolatou, Luke Jessop, Daiane Lopes da Silva, Maria Koliopoulou, Adreas Rama, Stefanos Bizas, Ioannis Karounis, Ermis Malkotsis, Timos Zechas, Tatiana Loverdou & Yannis Adoniou.
2017 Events:
Cie Projet 11 / Ioannis Mandafounis
Saturday, January 21, 2017
Seminar with Ioannis Mandafounis
Hours: 14: 30-17: 00
Price: 20 €
Reservations at tel 2610272668
Performace Twisted Pair Sunday, January 22 2017 at 20:00, @ Dansarte
Tickets: 8 €
Normal Reservations at tel 2610272668