SCALE # 1:100, Photo by CPRowe
SCALE # 1:100 (2015)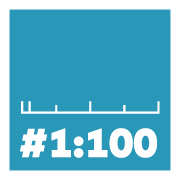 Scale #1:100
…where the arts meet with the body as their center focus.
Thoughts on dance and its social organization. A current discussion that was developed in the last 15 years in San Francisco, California.
SCALE…approach to an extent of size, length, weight, distance… political, sociological, economical or technological megatrend that constitute the whole planet… time, common period of practice, the part or the whole of a work, including: movement, sounds, rhythm and color…

The Program

16/4

"Out of scale", Opening Event with the support of AthensSyn. A unique collaboration of creators in performance especially designed for SCALE #1:100. A microcosm that has its own anarchy but it does not collapse, it keeps always "on".

17/4

"Patterns"
1. u_for_ia
2. Trip-trap
3. A true Story
4. «ΜΕΤΑΞΥ ΜΟΥ / BETWEEN ME»
5. BREA(R)TH
18&19/4
"Scale made/«now»"
Auto - da - fé
23/4
PROSXIMA-YELP- LEMURIUS
W=FxS
24/4
W=FxS
Indirect Speech
Scale/play

25&26/4
Scale/play
Sebastian

Dates: 16-19 & 23-26 April 2015
Tickets :10 € & 7 € reduced
Get tickets online here
Reservations by phone: 210 3464380
Sixrono Theatro Evmolpidon 45, Gazi Athens Greece
KUNST-STOFF productions|Yannis Adoniou
---
SCALE # 1:100 was made possible with the generous support of: